Belmar Golf Club
Norman, Oklahoma
"Belmar has always been a special club and I am happy to be a part of the renovations to make my home course an outstanding golf course." - Tripp Davis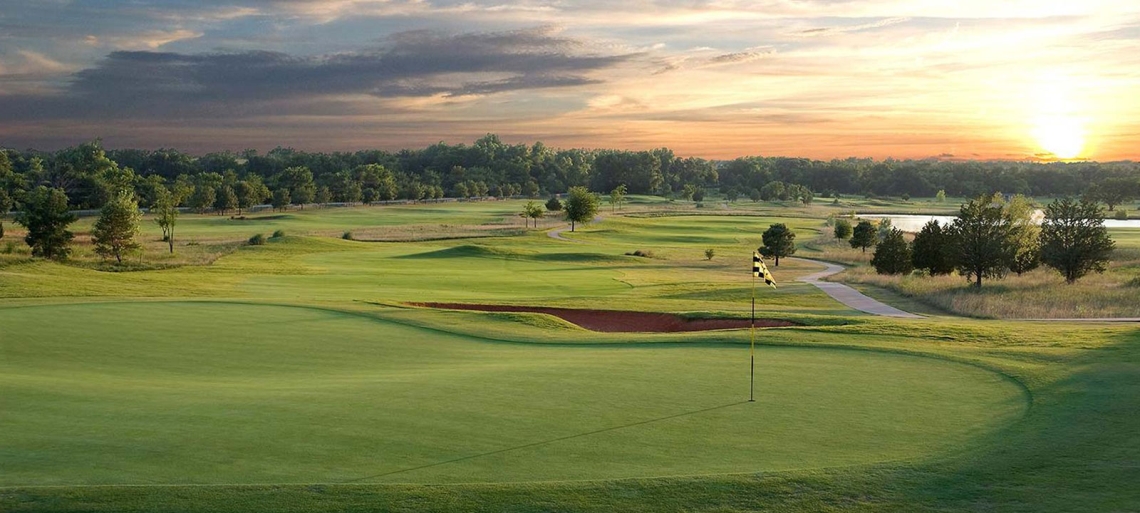 The Story
This 18 hole private golf club is located in TDA's hometown of Norman. Built in 2000, this golf course is not a long course, yet it is strategically challenging and offers a multitude of angles and options for every player. In 2007, TDA was commissioned to design a new state of the art practice facility for the club that included a 3 hole short course, a new driving range, chipping and pitching greens.
The course is rich in views and offers many options strategically. Bunkers throughout the course maintain a natural look, edged with native grasses. These not only add to the aesthetic quality of the course, but create challenge as well.
Original ownership was transferred in 2004 to an investment group including legendary football coach Barry Switzer and country music icon Toby Keith, both local residents. Due to the change in ownership, the club has continued to grow and certain changes have been made to the course to allow for new residential development and additions to the clubhouse area.
Click to visit Belmar Golf Club's website
Gallery