Old American Golf Club
The Colony, Texas
"I simply would not include a golf course in a development of mine without involving Tripp Davis as the Golf Architect. He is both an artist and the consummate design professional." - Jack Matthews, developer
Named one of the Best New Courses in the United States by Links Magazine (2010)
Ranked 5th Best Course You Can Play in Texas by GOLF Magazine (2010)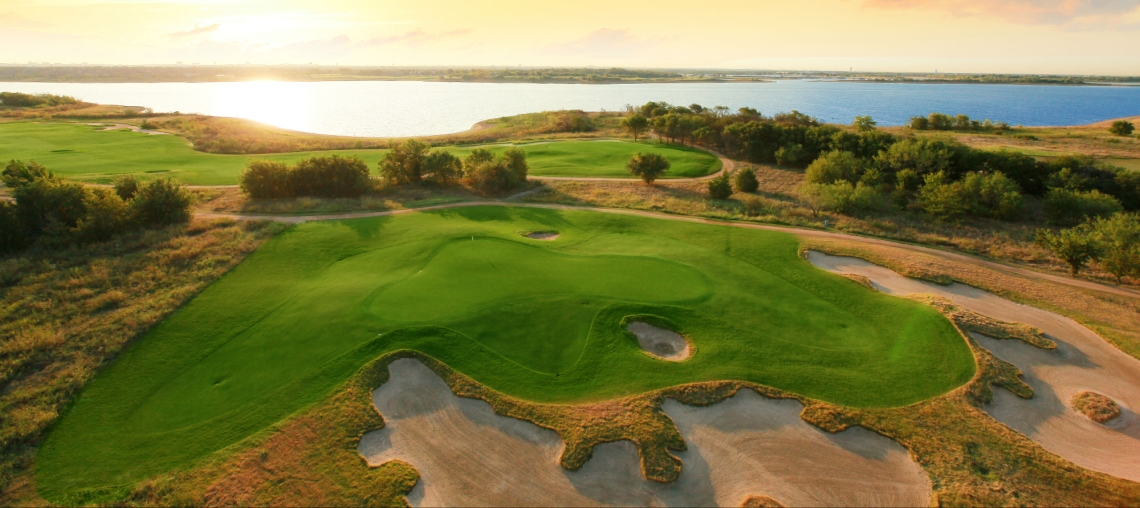 The Story
Old American Golf Club is an 18 hole layout designed by TDA and PGA TOUR player Justin Leonard. It was first designed as a compliment to the Tribute Golf Links. While the Tribute focuses on the architecture of Scottish courses, Old American is a tribute to early American golf architecture with such designs as Shinnecock, National Golf Links, and Garden City used as inspiration. Both the Tribute Golf Links and Old American reside on Lake Lewisville on the outskirts of Dallas. The golf course was designed in conjunction with high-end homes and resort style elements including a hotel and beach club. All but four holes have lake views. Construction started February 2008 and was completed in Summer 2009.
Old American Golf Club has received several accolades since its Fall 2010 official opening. Old American was selected Best of 2010 by Links Magazine and GOLF Magazine cited the course at #5 in its Best Courses You Can Play in Texas 2010. Old American is the host of the Volunteers of America Classic LPGA tournament.
"We'd like to be one of only a few 36-hole facilities with two public courses in the Top 100. This would put Old American in the elite company of such facilities as Bandon Dunes and Whistling Straits. Our goal is to put a great product out there that everyone enjoys playing," said PGA TOUR great Justin Leonard.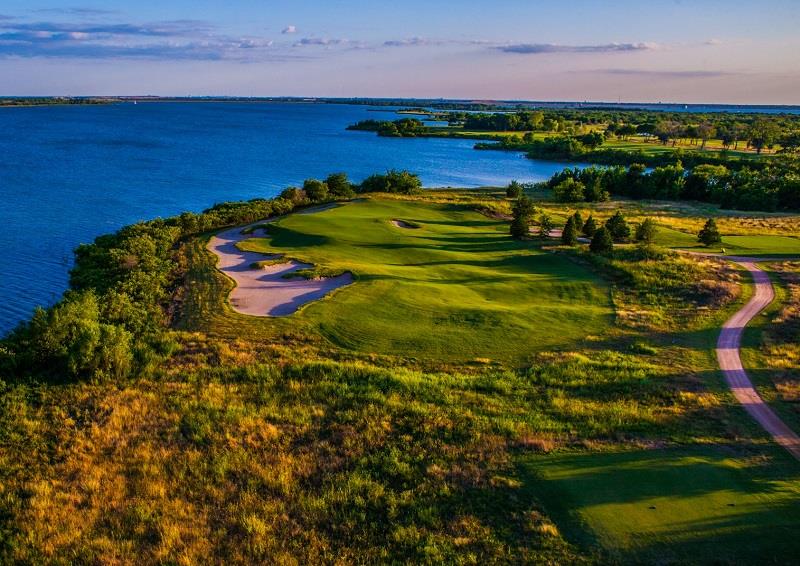 12th hole
In the News
Gallery