Oak Hills Country Club
San Antonio, Texas
"Everything we did at Oak Hills, down to the smallest of details, worked to restore the look, feel and playing quality of A.W. Tillinghast. Oak Hills is a special place and I am proud of the work we did to take it back in time to be a very unique golf experience." - Tripp Davis.
2020-2021 GOLF Magazine Best in State Course #7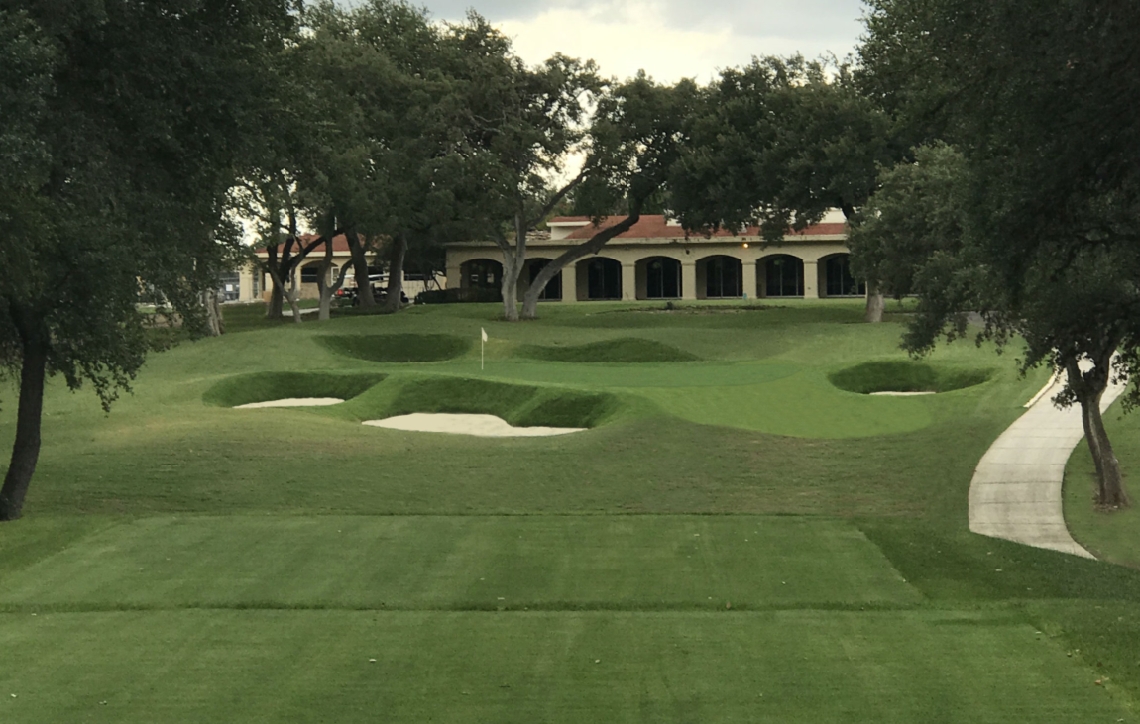 9th hole
The Story
The historic Oak Hills Country Club was originally designed by the legendary A.W. Tillinghast in 1922. The renovation/restoration work by Tripp Davis and Associates included building a new practice facility, upgrades to the irrigation system, drainage enhancements around the site, rebuilding the subtle redesign of the greens, bunkers and tees, grassing the greens with a new Bermuda – G12 (a new variety used by Quail Hollow in preparation for the 2017 U.S. PGA Championship), and taking the course from being all Bermuda tees, fairways and roughs to almost all areas being Zoysia – L1F on the tees, Zeon in the fairways and around the bunkers, and Cutlass and Jamur in the roughs.
"Tripp Davis was the best golf course architect for Oak Hills Country Club," said Kris Glaubitz, the club's General Manager and Chief Operating Officer. "He provided our club with a master plan of what he felt would address our immediate and long term goals of returning the course to tournament quality conditions. From that plan, he worked diligently to use his expertise of A.W. Tillinghast's work and his design tendencies to enhance our course features that already existed and even added a few ideas of his own that have been received well by the Members of the Club. Tripp understood the Club's governance structure and worked cohesively with the committees, Board of Governors and the staff. We look forward to continually working with Tripp in the future."
Oak Hills has hosted 34 PGA TOUR and USGA championships over the years, including the 1960 and 1961 Texas Opens won by Arnold Palmer.
Visit Oak Hills Country Club's website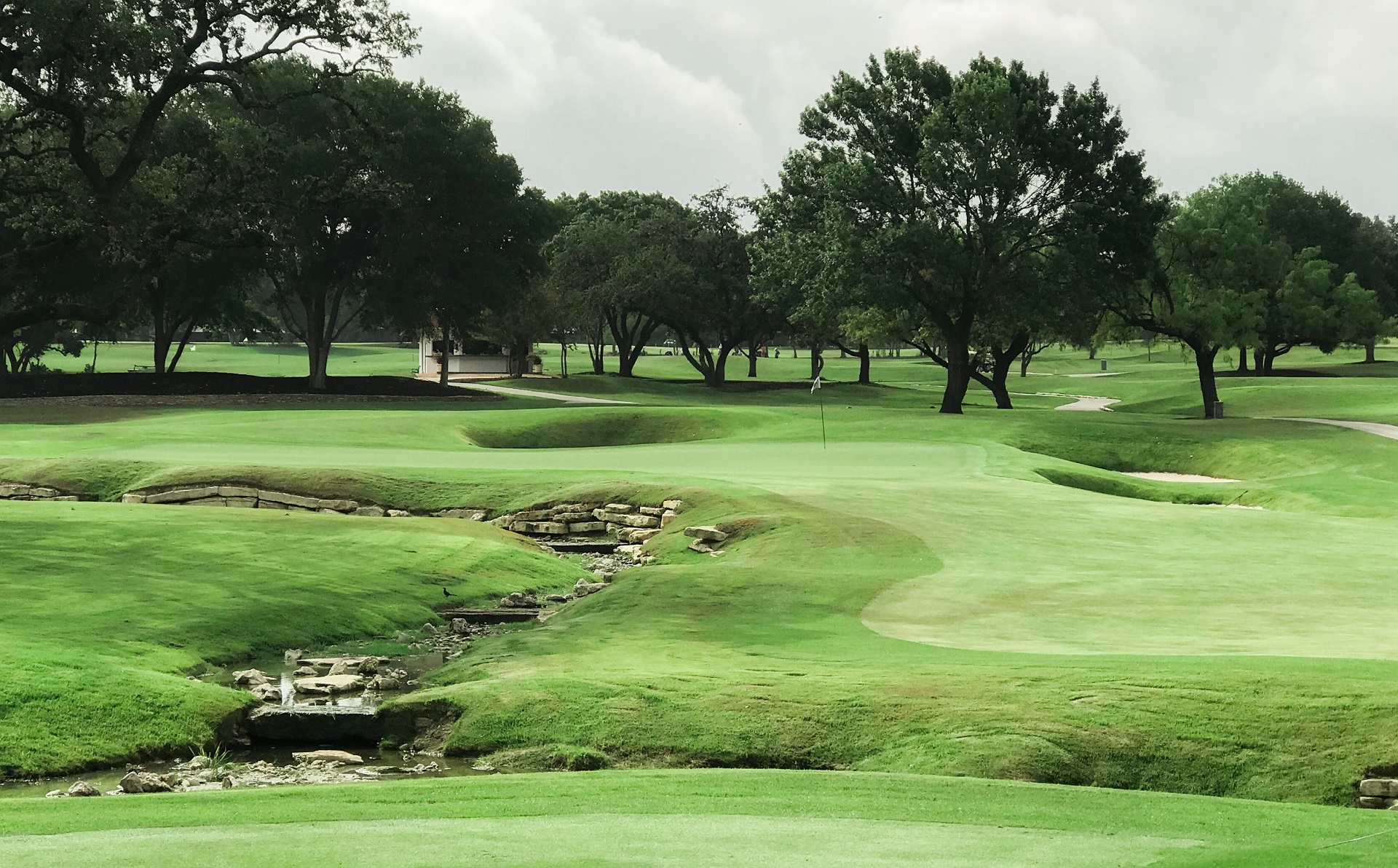 16th hole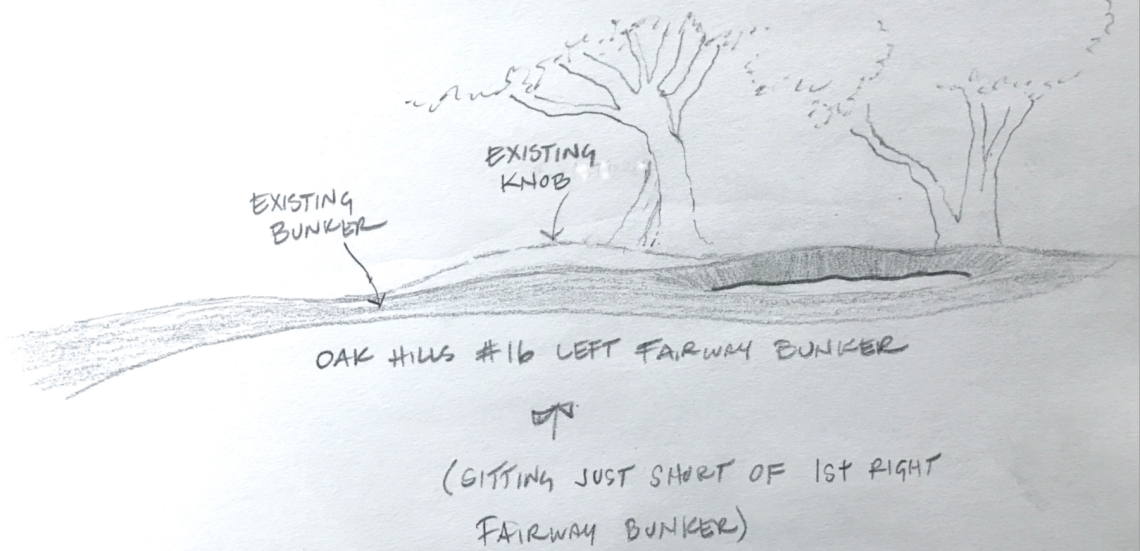 TDA's 16th hole fairway bunker sketch
The Practice Facility Gallery