The Powelton Club
Newburgh, New York,
"We were honored to be selected for this renovation and restoration work at The Powelton Club and it was because of our knowledge of Devereux Emmet and our overall reputation for historical work and a track record of staying on budget," - Tripp Davis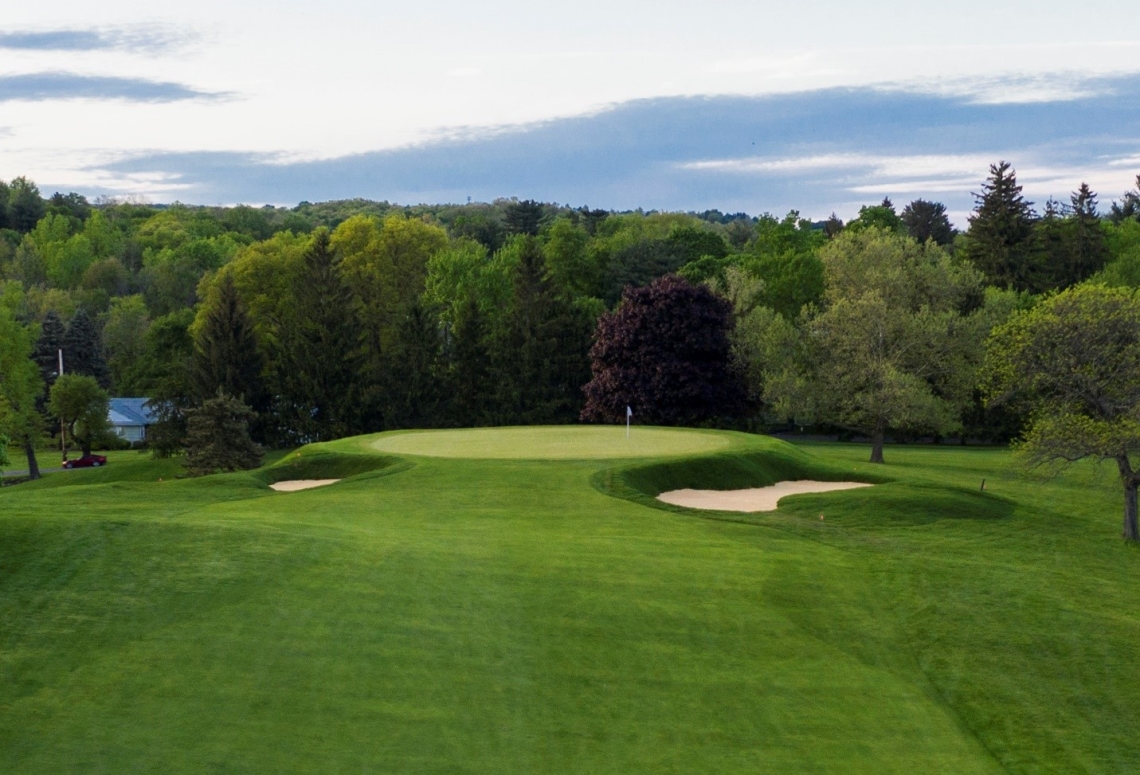 The restored bunkers around the 4th green
The Story
Tripp Davis and Associates oversaw a major bunker restoration project at The Powelton Club in Newburgh, New York. The historic club in the heart of the Hudson River Valley was founded in 1892 and is one of the oldest clubs in the U.S. The course was originally designed by Devereux Emmet in 1926.
The TDA rebuilt the bunkers in Emmet's style with steep grass faces and strategic positioning, while keeping the overall square footage more manageable. The bunkers at Powelton had become too large, historically speaking, and Davis and team will carefully downsize the overall square footage throughout the golf course, in keeping with Emmet's style of designing slender bunkers. Functionally, TDA, along with golf course builder Frank O'Dowd of Intergolf, is installing better drainage, bunker liners and a better grade of sand so that the playing quality of the bunkers is better and the sand is easier to maintain over time.
Construction started in early October of 2018 and was completed in Spring 2019.
Gallery